Diversity, Inclusion, & Life Sciences Symposium 2017
Diversity, Inclusion, & Life Sciences Symposium 2017
September 2017 | Executive Summary
To view the full report, please click on the "download" button to receive a full PDF copy.
Key Insight

"Clinical trails must become more inclusive for patients of color, the definitions of diversity are fluid and expanding in the 21st century, and coaaching and mentoring are vital in promoting diverse talent in organizations."

 

Introduction
Welcome to this executive summary of the Center for Healthcare Innovation's 7th annual Diversity, Inclusion, & Life Sciences Symposium, which took place in Chicago, IL, USA on June 15, 2017.
The Symposium is the world's leading annual event focusing on diversity and the life sciences. It is an interactive and collaborative forum for life science and healthcare executives, entrepreneurs, policymakers, researchers, scientists, technologists, academics, and service providers to discuss best practices, challenges, and opportunities at the crucial interface of diversity, healthcare, and the life science industry.
The Symposium featured some of the world's leading healthcare, life science, and diversity experts coming together in a collaborative setting to discuss the most pressing diversity issues facing the healthcare and life sciences industries in the 21st century. Panel discussions included The Role of Coaching & Mentoring in Executive Success, Expanding Definitions of Diversity, and Diversity and Inclusion in Clinical Trials and Research. The Symposium also featured a Distinguished Keynote Address by Dr. Susan Windham-Bannister, Managing Partner of Biomedical Innovation Advisors, and a Distinguished Welcoming Address by Dr. Maha H. Hussain, Senior Deputy Director & Associate Director for Clinical Sciences Research at the Robert H. Lurie Comprehensive Cancer Center of Northwestern University.
This executive summary captures some of the insights, ideas, best practices, and new perspectives from the Symposium's distinguished speakers, panelists, and other experts. It is meant to serve as a summary of the innovative ideas and insights regarding diversity and inclusion for healthcare and the life sciences. We hope it can be a resource for you and your organization as you think about diversity in the 21st century.
To view the full report, please click on the "download" button to receive a full PDF copy.
Authors
CEO & Co-Founder at CHI
Analyst at CHI
Analyst at CHI
Event Sponsors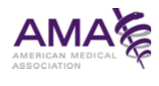 Jay Sharma